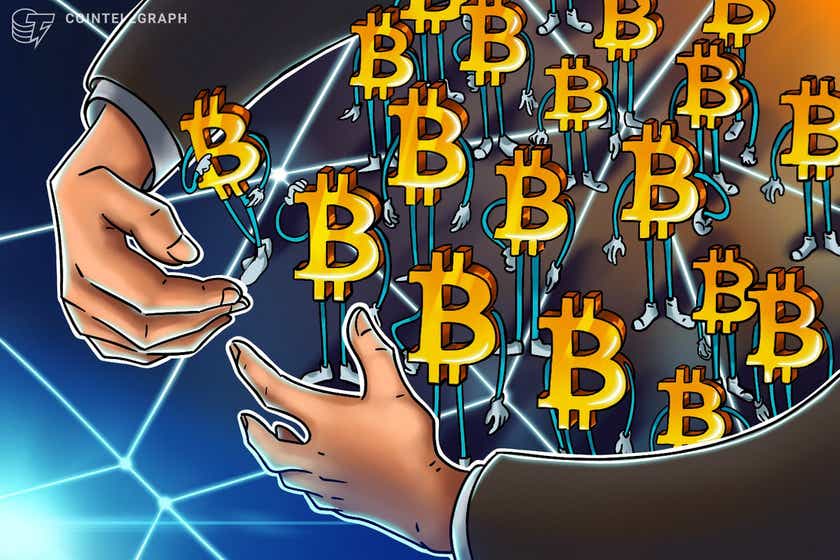 Hong-Kong tech company Meitu has taken the total value of its cryptocurrency holdings to approximately $100 million, after the firm disclosed the purchase of an additional $10 million worth of Bitcoin (BTC) on April 8.
Meitu HK, the wholly-owned Hong-Kong subsidiary of Meitu Inc (incorporated in the Cayman Islands), acquired 175.67798279 units of Bitcoin for a combined price of $10 million, implying a purchase price of around $57,000 per coin. The purchase was reportedly made using existing cash reserves, based on spot prices on the open market.
During the past month, Meitu racked up $90 million worth of cryptocurrency purchases, split between Bitcoin and Ether (ETH). Following Thursday's latest acquisition, the firm has now purchased $49.5 million worth of BTC, and $50.5 million worth of Ethereum.
The firm previously stated that it couldn't have made its prior purchases without the help of United States-based cryptocurrency exchange Coinbase. No mention of Coinbase was made in the latest disclosure, however, the exchange has been responsible for handling the investments of other corporate entities, such as MicroStrategy, in the past.
The disclosure laid out the firm's reasons for adding to its Bitcoin holdings, comparing the technology's potential impact to that of the mobile internet:
"The Board takes the view that blockchain technology has the potential to disrupt both existing financial and technology industries, similar to the manner in which mobile internet has disrupted the PC internet and many other offline industries."
The disclosure notes Bitcoin's utility as a store of value, a feature helped by its limited supply. Also mentioned are its portability and its position as a hedge against inflation caused by the aggressive money printing practices of central banks.
"Some of these features potentially even render Bitcoin as a superior form to other alternative stores of value such as gold, precious stone and real estate. Being an alternative store of value, its price is primarily a function of future demand that is driven by consensus of investors and the general public," states the disclosure statement.
Publicly listed firms in China tread on choppy waters when making cryptocurrency investments. China recognizes cryptocurrencies as commodities but not as usable currencies. Their trade with fiat money is prohibited, but due to their commodity status, some have suggested cryptocurrencies could still be traded with each other in the same manner as other commodities, in what remains a hazy situation in the far east.