The latest celebrity to suddenly realize the immense artistic significance of tokenized art (or 'cash in on' depending on your perspective) is rapper and Fyre Festival co-founder Ja Rule — who is auctioning off a 48-inch-by-60-inch, oil-painting of the Fyre Fest's corporate logo with accompanying NFT. The auction, which has a reserve price of $600,000 kicks off today on Flipkick.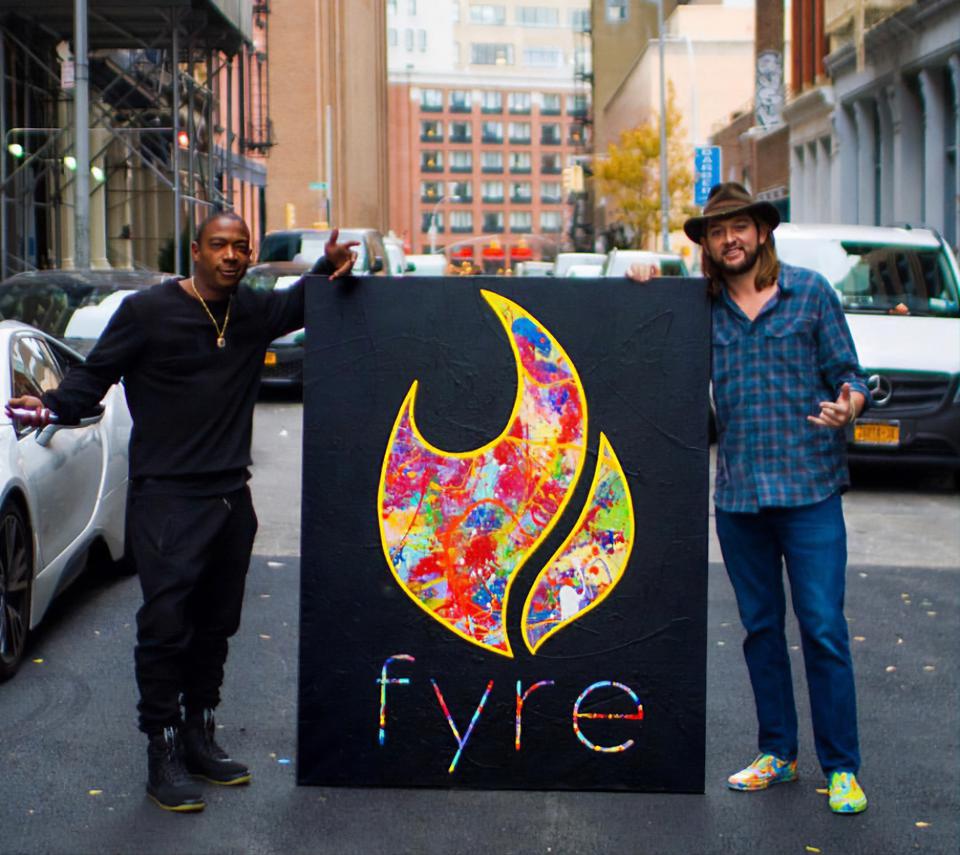 The Fyre Festival was a much-hyped 2017 luxury festival in the Bahamas featuring $100,000 ticket packages that turned into a legendary disaster. Co-founder Billy McFarland landed in prison for six years over a $28 million fraud, but Ja Rule was cleared of any wrongdoing. He clearly still harbors ill feelings though. "Fuck this painting" he writes in his notes about the NFT and painting.
Rule's long history with NFTs stretches back at least "a couple of weeks" — when he first discovered the concept. "I wasn't too educated on them, and I'm still learning a lot about it," Forbes quoted him as saying.
"I think people got a little bit tired of the regular stocks-and-bonds way of investing."
Dance moves tokenized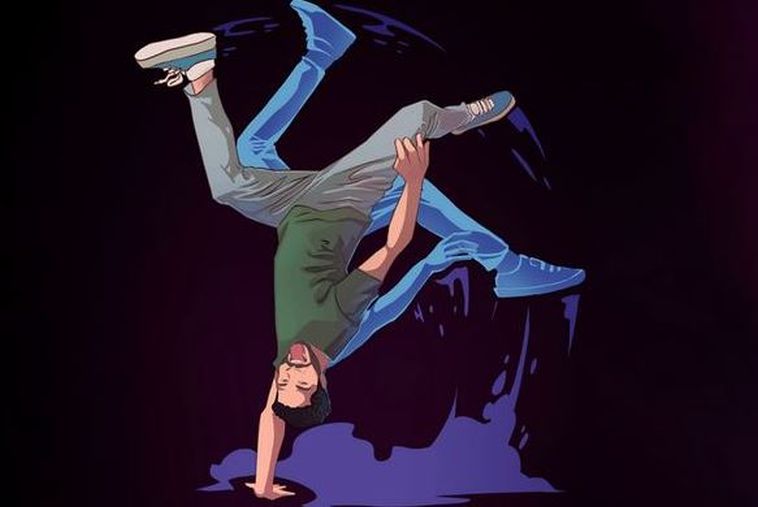 The Beauty in the Streets performing arts company has partnered with Enjin blockchain to allow dancers to tokenize their signature moves as non-fungible token based "emotes'. The tokenized collectibles represent particularly tricky moves — think Michael Jackson's moonwalk — which are then sold to players to be used as animated emojis in participating games.
The first tokenized move, Snap Boogie's 'Speedy Walkovers' is up for auction today and can be used in the Enjin-powered AlterVerse game.
Tezos talks up green NFTs
Following last week's art community backlash against ArtStation over the environmental costs of minting NFTs, a new NFT marketplace on Tezos is talking up its energy efficiency. Tezos blockchain uses Liquid Proof of Stake (LPoS) that's considerably more energy efficient than Ethereum's Proof of Work (PoW) — at least until Eth2 gets rolling.
Hic et Nunc, a NFT marketplace engineered by Brazilian developer Rafael Lima, has been live for about two weeks now. Digital art luminary Mike Tyka has now minted his Portraits of Imaginary People collection as NFTs, comprising work previously exhibited at Christies. He said:
"Minting NFTs using Ethereum would wipe out years of trying to reduce my personal climate footprint at the click of a button. After discovering some recommended alternatives, I felt that if I'm going to enter this space, I want to support what I see as the only practical and ethical future of NFTs."
Super excited for my first foray into #NFTs with @e_artefacts on @hicetnunc2000 ! 3 pieces from the series "Portraits of Imaginary People" (2017, edition size 10) as well as 3 brand new animated portraits. #CleanNFT #NFT #Tezos $XTZ https://t.co/XcfvNganj9

— Mike Tyka (@mtyka) March 16, 2021
Popular anti-Trump Tweet for sale
Following in the footsteps of Jack Dorsey auctioning an autographed NFT of the world's first Tweet on Valuables (bidding is up to $2.5M), political news site The Recount is selling a 1:1 edition of a viral tweet sharing a video that collated President Trump's eccentric coronavirus statements from March 2020.
Called 'Trump's Coronavirus Calendar' the tweet was viewed by almost nine million people at the time. The auction begins today on NFT marketplace Zora.
As Trump pivots to coronavirus crisis mode, let's not forget the months of downplaying and denial. pic.twitter.com/gH1xZAHXm5

— The Recount (@therecount) March 17, 2020
Cristiano Ronaldo collectible sells for record $290K
A rare soccer collectible featuring Juventus forward Cristiano Ronaldo sold for $289,920 on the weekend. It's the highest price yet seen for an officially licensed sports trading card (even edging out NBA's Top Shot).
The collectible was part of the Sorare fantasy soccer game, which is officially licensed by 126 of the world's top teams.
WOW! Congratulations to FC Camembert who has just smashed our #Sorare Market record.

The Unique 2020-21 Cristiano Ronaldo card was bought for $289920 on the Transfer Market. #OwnYourGame ⚽️

Season: 2020-2021
Serial: 1/1
Price: $289920 pic.twitter.com/unLS9aXaN1

— Sorare (@SorareHQ) March 14, 2021