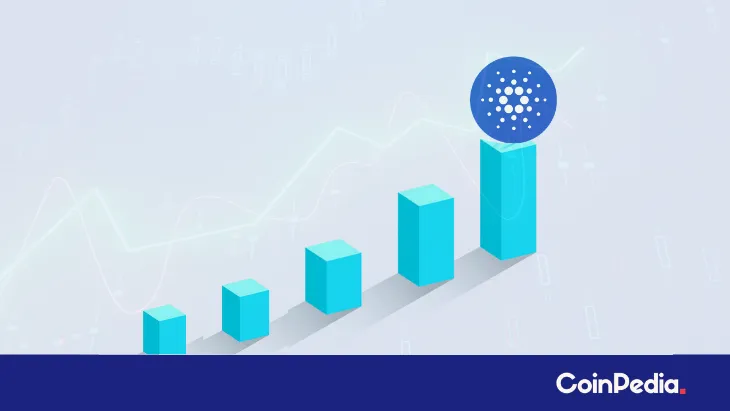 Cardano Price May Test $1.33 Resistance Levels Soon!
The Cardano Price resumed the bull run and successfully secured its position in the top 5 cryptocurrency rankings. Despite the altcoin surged the least today, it is able to accumulate nearly 5.51% since the previous working day. 
Advertisement

However, in the present scenario, the ADA price is trending in a very narrow range, attempting very hard to surge towards its lost positions. The trend may continue for some more time before a retest at the levels around $1.33 may also be incoming!
The analysts predict that the price may still slump or trending around the current levels indicating a strong consolidation phase. Following which a major breakout may be imminent in the coming days.
ADA Price Analysis, Will It Smash New ATH?
The ADA price had flipped the bearish divergence recently and spiked with a decent margin. As mentioned before, the price may continue to consolidate and revisit the levels around $1.33 very soon. 
On the contrary, the 24-hour trading volume is decreasing steadily which is a matter of concern as it may inversely impact the ADA price. The levels are similar to the levels before the ADA price bull rally.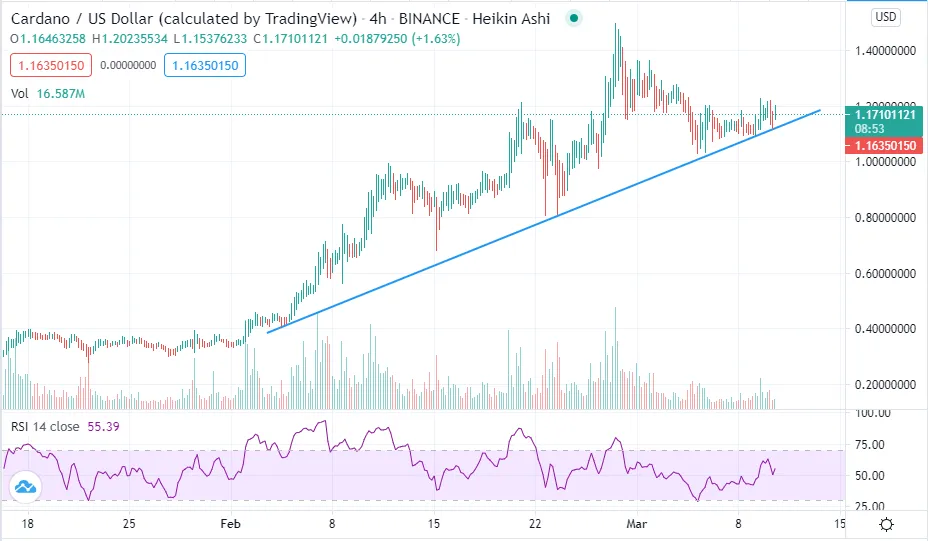 As shown in the chart, the price since the beginning of its bull run followed the bullish trend line and never broke the lower levels. Therefore, after a healthy correction, the price is expected to propel like never before.
At the time of writing, the Cardano price is $1.17 with a drop of 2.60% in the past 24 hours. The strong support levels for the ADA price stands at $1.10 and hence the price visiting these levels cannot be ruled out. Considering the RSI indicator, it is trending at a decent level and on the verge to climb up. And hence rallying the price as high as $2 very soon.