On CNBC today, Congressman Kevin McCarthy (R-TX) was asked whether he felt Secretary of Treasury Janet Yellen and the Chair of the Federal Reserve System Jay Powell had a good understanding of digital currency and bitcoin. McCarthy, the House Republican Minority Leader proclaimed, "I was right then and I am right now. They tried to ignore it to make it go away. Jamie Dimon will tell you that from the beginning he was wrong".
As of today, the Bitcoin (BTC) price hit an all-time-hight of $64,000 on the evening of the direct listing of Coinbase on Nasdaq. When McCarthy last spoke on Bitcoin in 2019, the price was hovering around $10,000.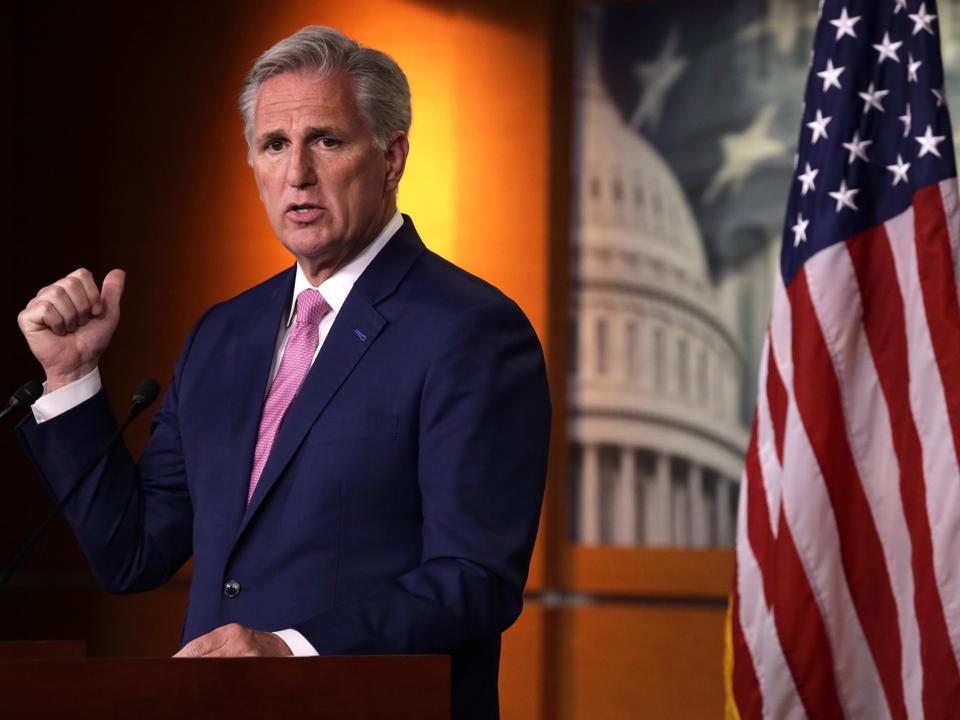 McCarthy went on to express concerns about the U.S. ignoring Bitcoin and its potential implications as other countries advance with digital currency technologies. "Those who regulate … those who are in Government that make policy better start understanding what it means for the future because other countries are moving forward especially China," said McCarthy. McCarthy further commented, "I want the next century to be ours. I do not want America to fall behind".
Back in 2019, McCarthy was on CNBC talking Bitcoin. Back then he argued for Bitcoin over Project Libra, a new stablecoin project introduced by Facebook. McCarthy stated, "I want to see competition and somebody else able to rise up. I want to see decentralization. Bitcoin has a future. Maybe it is decades ahead of it."
Overall, many Republicans in leadership positions include Congressman Tom Emmer (R-MN) and Congressman Patrick McHenry (R-NC) have spoken the praises of Bitcoin and cryptocurrency in the past. Ultimately, the threat of countries like China could potentially overthrow the U.S. dollar as the global reserve currency from both a technological and economic perspective by advancing with their own central bank digital currency. With the rapid growth and acceptance, Bitcoin is perhaps only a few years rather than decades ahead of us.