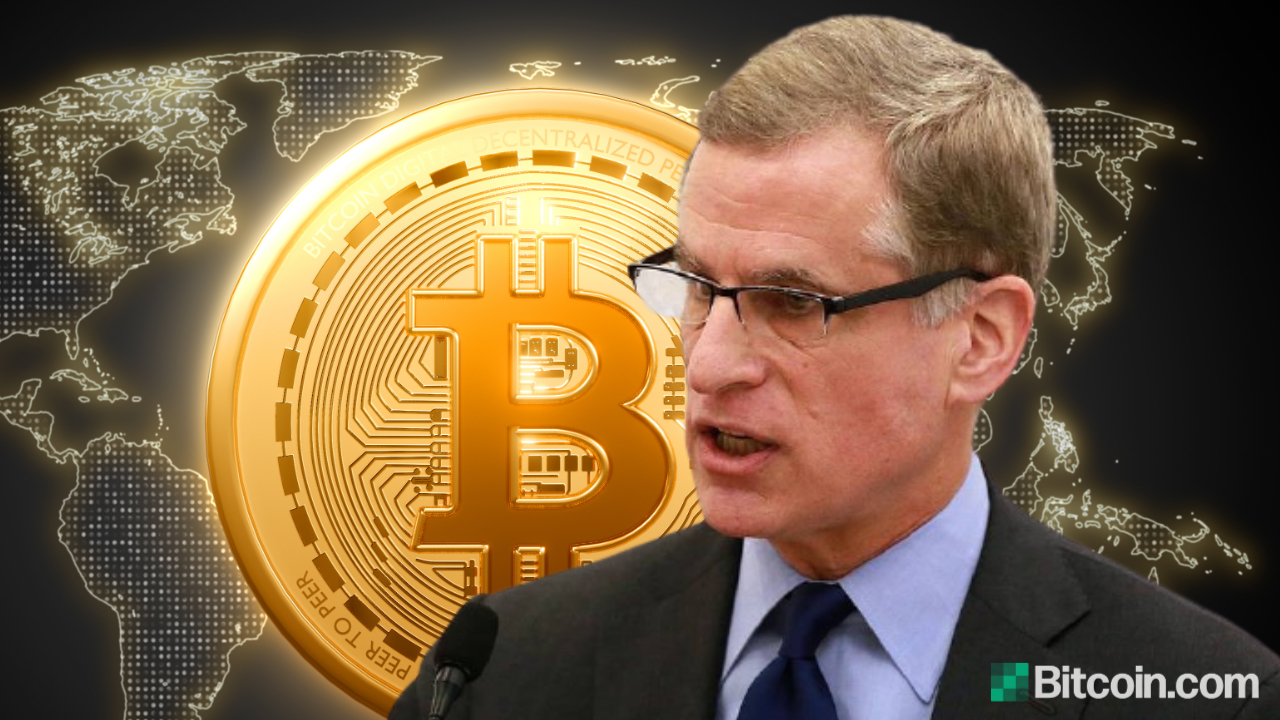 The Federal Reserve Bank of Dallas president says bitcoin is clearly "a store of value." Emphasizing the differences between cryptocurrencies, like bitcoin, and central bank digital currencies, he said the latter "won't necessarily be a store of value."
Fed Bank Chief Calls Bitcoin a Store of Value
The president of the Federal Reserve Bank of Dallas, Robert Kaplan, talked about bitcoin and central bank digital currencies (CBDCs) Friday at the Texas A&M Bitcoin Conference 2021 hosted by Mays Business School.
Firstly, Kaplan explained that he would distinguish between bitcoin and central bank digital currencies. "I would differentiate between a cryptocurrency, like bitcoin, and the discussions that are being had about digital currency," such as the digital yuan experiment in China, he described.
He proceeded to explain that the challenge on bitcoin is "how widely it will be adopted." The Federal Reserve Bank of Dallas chief elaborated:
Right now, it's clear it's a store of value.
"It obviously moves a lot in value," he continued. "That may keep it from spreading too far as a medium of exchange and wide adoption but that can change and that will evolve."
The Fed bank chief also confirmed that he and his team "have studied intensely and will keep studying bitcoin and other cryptocurrencies."
He then talked about central bank digital currencies, emphasizing:
The discussions around the world on digital currency are slightly different in that a digital currency won't necessarily be a store of value.
"If you're worried about the value of underlying currency, digital currency is likely to be, for example in China, tied to the value of the underlying," he detailed, adding that it's also "a way of ease of payment, domestic payments first, getting money to where it's needed."
Kaplan further opined: "In some cases, you could argue in China it's a way to monitor flows … and then ultimately how far will this go, and there's been speculation about global payments and the implications."
As for the digital dollar, Federal Reserve Chairman Jerome Powell said in February that the Fed is actively studying the possibility of issuing a digital dollar. He emphasized that it is a "very high priority project" for the Fed. Meanwhile, the Federal Reserve Bank of Boston and the Massachusetts Institute of Technology (MIT) plan to unveil at least two prototypes of a digital dollar in the third quarter of this year.
What do you think about what the Dallas Fed president said about bitcoin? Let us know in the comments section below.
Image Credits: Shutterstock, Pixabay, Wiki Commons