Bitcoin (BTC) can surge to $92,000 in the next two weeks and still "only" be matching its past performance, new data claims.
In a tweet on Wednesday, PlanB, the analyst behind the stock-to-flow family of Bitcoin price models, noted that despite this week's gains, BTC/USD still has plenty of energy in it.
PlanB focused on Bitcoin's relative strength index (RSI), a classic metric used to chart the progress of price runs in particular. 
RSI can give a useful insight into whether Bitcoin is overbought at a certain point in its bull run, while the opposite — oversold — is also true. 
As Cointelegraph reported, PlanB has highlighted the metric's cues for hodlers throughout the past year, including during the Spring bear market bottom and in August, when sentiment was gearing up for the bull run that continues to this day.
Currently, RSI measures 92/100. This is near the top of its range but at least three points off the peak of Bitcoin's 2013 and 2017 bull runs — to match them, a lot more upside is needed.
"Bitcoin is looking strong at RSI 92. Still not above RSI 95 like 2017, 2013 and 2011 bull markets," PlanB summarized.
"I calculated BTC price needed for RSI 95 at April close: $92K. Let's see what the Coinbase IPO will do today."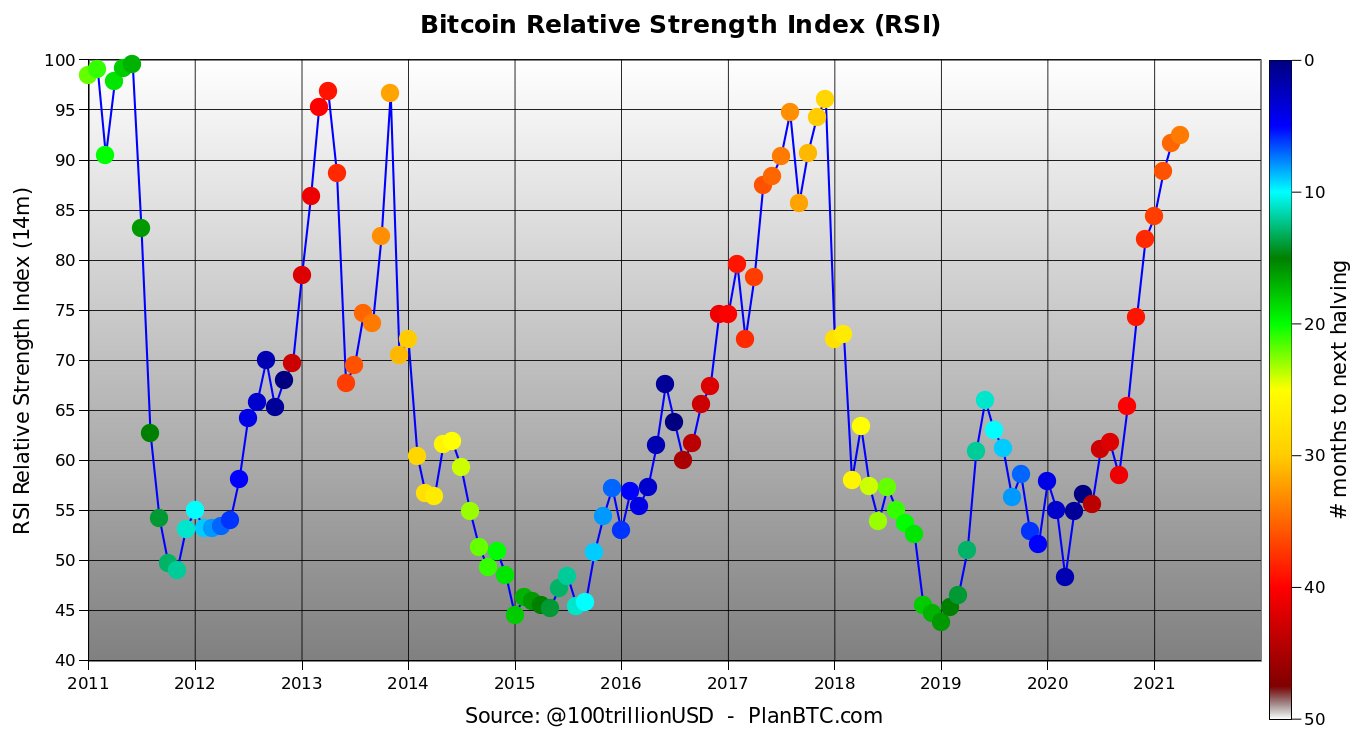 What's in a public listing?
For those who consider $92,000 to be overly optimistic, PlanB is not alone in predicting more, not less, vertical movements from Bitcoin in the future. This week, the latest chart showing BTC's 2021 performance compared to 2013 and 2017 likewise revealed that Bitcoin is in fact behaving "modestly" and not increasing too quickly.
PlanB, meanwhile, touched on a major event for exchange Coinbase set for Wednesday: its debut on the Nasdaq.
Despite concerns that a sell-off may occur as a result — behavior typical of a related move, the initial public offering — Coinbase's direct listing is being hailed as a watershed moment for cryptocurrency.
As such, with its new status, Coinbase may usher in a similarly new era for Bitcoin and altcoins alike, with price action potentially foreshadowing what is to come.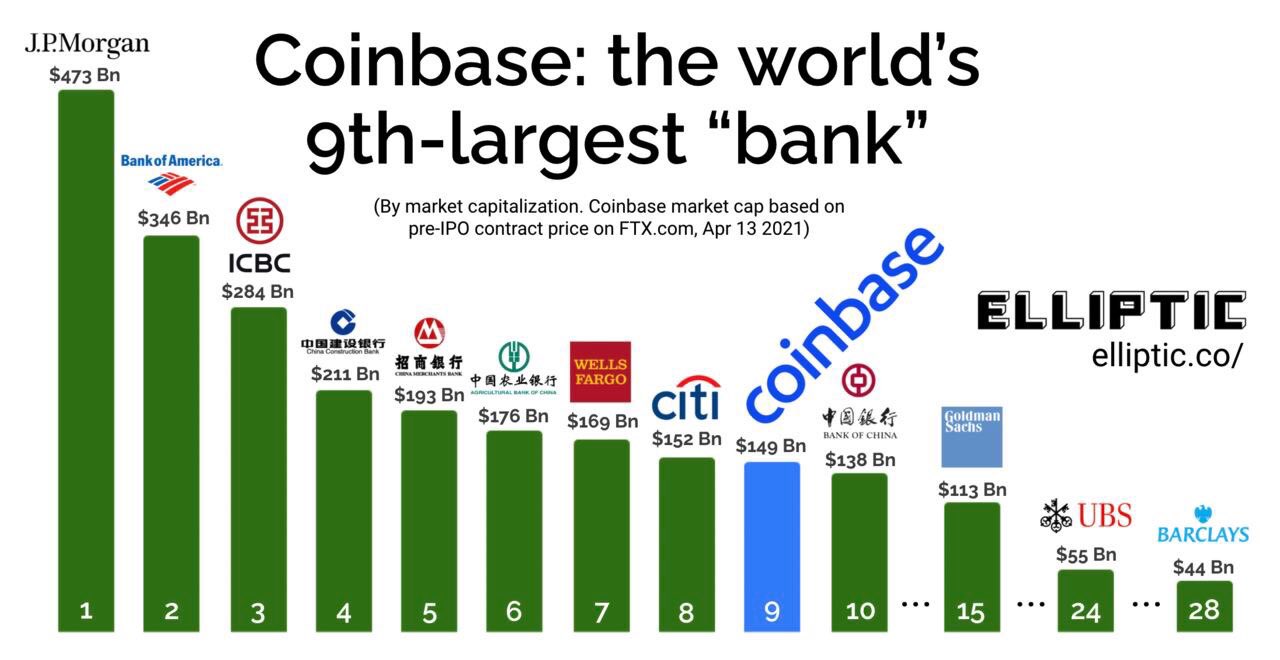 With its pre-debut valuation of approximately $149 billion, Coinbase will effectively become the ninth-largest "bank" in the world by market cap, figures circulating online on Wednesday showed.