Voyager Digital offers simple, easy crypto trading and will soon offer a debit card along with plans to expand to Canada and Europe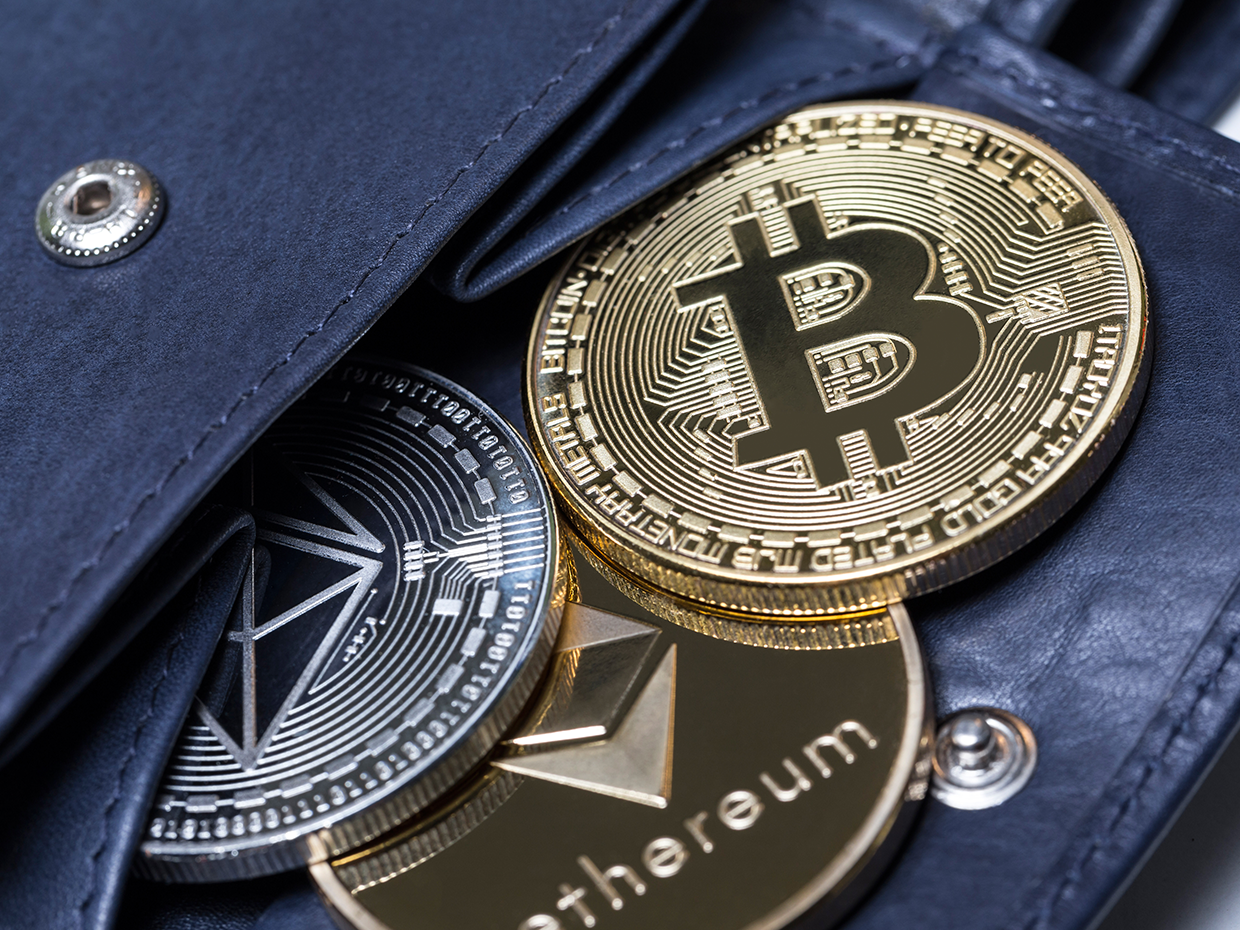 Article content
By Richard Dal Monte
Early 2021 has seen huge changes and action on the stock market and also among cryptocurrencies
Voyager Digital, a crypto-asset trading platform, offers more than 55 cryptocurrencies and has been experiencing massive growth this year
Voyager has a debit card in the works and has plans to expand its service to investors in Canada and Europe
Life moved fast in the markets in early 2021, from the GameStop (NYSE: GME) short busting of a ragtag group of Redditors to the record rise of the world's best-known cryptocurrency.
Bolstered by the investment of Elon Musk-led Tesla (NASDAQ: TSLA), Bitcoin soared to record levels, breaking $60,000 in mid-March— up a phenomenal 1,086 per cent in just a year.
Interest in crypto in general has been booming. As average or even rookie investors learned early this year about the power and potential of taking control of their money, they looked for options to invest that mirror the way they handle so much of their lives: online and with their own two hands.
Article content
For people used to ordering a meal, hailing a ride or connecting with a potential love interest with a swipe and a touch, there are a handful of investment options. But one company, Voyager Digital (CSE: VYGR | OTCQB: VYGVF | FRA: UCD2), is experiencing growth that parallels the rocket ship pace of early 2021.
"It is a simple way for people to access the crypto markets in ways that are familiar to them in using mobile apps."

Stephen Ehrlich, CEO and co-founder, Voyager Digital Ltd.
Voyager, which boasts simple-to-use mobile and desktop apps for buying, selling and earning interest on crypto assets, calls itself "the fastest-growing digital asset broker" with good reason:
At the end of the first quarter of 2021, assets under management exceeded USD $2.4 billion, up from USD $230 million at the end of December 2020
It wasn't just the same customers investing more; verified users on the platform grew six times from the end of December to the end of March, from 150,000 to over a million. Funded accounts went from 43,000 at the beginning of January to over 270,000 by the end of March 2021
And in that booming first quarter, the value of customer trades jumped more than 15 times, from USD $150 million in December 2020 to USD $2.5 billion in March 2021
All this comes just two years after Voyager Digital's beta launch in February 2019 and little more than a year since its full iOS launch.
Engagement is the goal
"It's a tremendous tribute to the platform we put together, the work ethic of our team, our customer base and how much they like using the platform, and how they want to bring more and more assets on to the platform," notes Stephen Ehrlich, Voyager's CEO and co-founder, who is no stranger to online financial services, having worked seven years for E-Trade.
"It is a simple way for people to access the crypto markets in ways that are familiar to them in using mobile apps," he explains. "We take the complexity out of trading crypto, and we turn it into a user experience that people want to keep engaging with."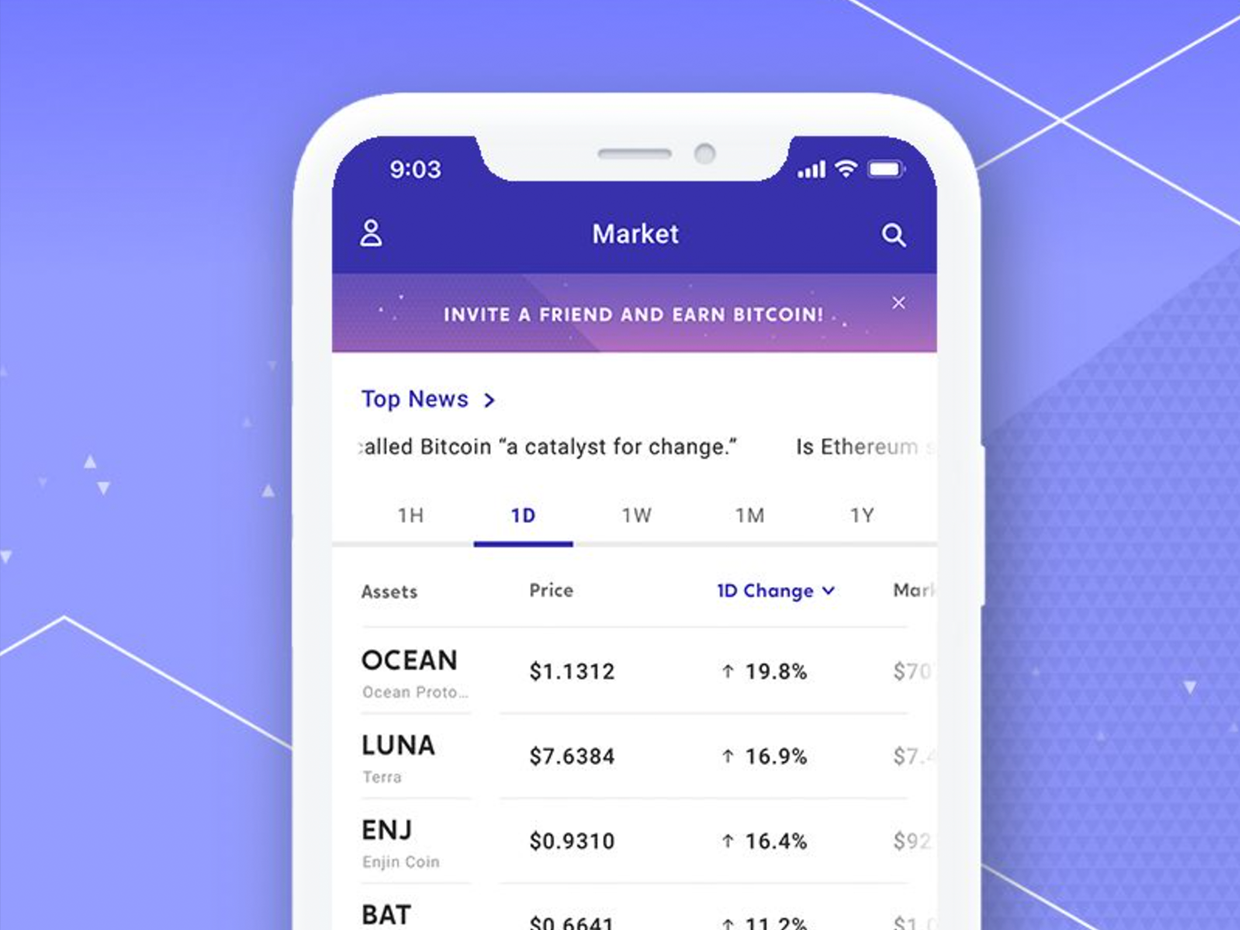 He adds, "We want people to come back and engage with the brand multiple times a day, not once a week."
Transparency is important to ensure continued uptake and engagement, Ehrlich says, and it starts with the absence of surprises for customers.
"There's no hidden fees, no hidden numbers that people should be scared of," he says. "Transparency to us is making sure that for our customer, what they see is what they get."
Another key to Voyager Digital's impressive growth, in addition to a leadership team with more than 100 years of combined industry management experience, is mainstream adoption of digital assets as a viable investment vehicle.
Article content
Voyager is poised to capitalize on the retail market and supports more than 55 cryptocurrencies, not just Bitcoin.
International product expansions
In addition, Voyager is developing a debit card that will operate like any other bank debit card, although it won't be Federal Deposit Insurance Corp. protected. Instead, it is connected to an account backed by USD Coin, a stablecoin that is always equal to the U.S. dollar and will offer up to 10 per cent interest currently.
"We think we'll force traditional banks to come to the realization that they can't not reward their account holders for their money that they're still making high return on capital from," Ehrlich explains, noting Voyager is attracting a mass-market consumer.
At the same time, Voyager is expanding its product offerings, such as stock trading, and the platform is readily scalable to take on new services. It is also poised to expand beyond U.S. borders, with plans to offer the app and accompanying Voyager brokerage services in Canada and Europe, pending regulatory approvals.
"There's so much demand for this type of service, actually a trading platform," says Kevin Dede, a San Francisco-based stock analyst with H.C. Wainwright & Co. "And I think what's really unique about what Voyager is doing is that they're trying to make it really easy for the retail customer: offering immediate trade execution and the best prices."
Dede says that Ehrlich's leadership, considering his instrumental role in building E-Trade, brings crucial experience to Voyager Digital, as is "the idea to bring those services to the retail customer with ease of use in mind."
The timing couldn't be better considering the action taken by non-traditional investors who were part of the GameStop moves earlier this year. "They're taking control of their financial wherewithal and they're assuming some responsibility," Dede explains.
Crypto is a trillion-dollar market
As well, retail investors are increasingly interested in cryptocurrency and digital asset management, with skyrocketing potential to increase the company's customer base.
Ehrlich noted that while the gold market cap is USD $9 trillion, crypto is currently at USD $1.7 trillion, with plenty of room to go up. This means enormous potential both for Voyager Digital to grow its customer and asset base and for its customers to grow their portfolios and build wealth.
The company is prepared and optimistic, with USD $146 million in growth capital raised this year and a three-year plan that includes targets of USD $50 billion in assets and three million users. So far, like everything else Voyager has done since its inception, it's well ahead of projections.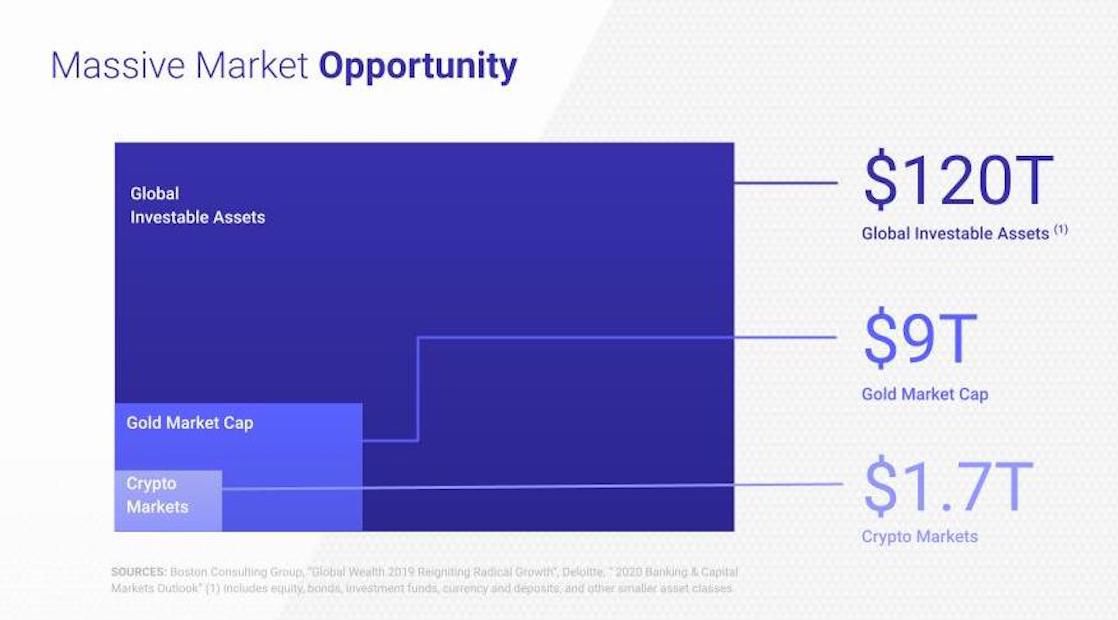 Ehrlich adds, "There's a long way to go in this space, and we're well-positioned for it."
Visit Voyager Digital's website to learn more.
Follow Voyager Digital on social media:
This story was provided by Market One Media Group for commercial purposes.